Enjoy your motorcycle to its fullest by protecting yourself against the high cost of certain mechanical failures.
It is no secret that mechanical repairs are expensive, ranging, on average, from hundreds to thousands of dollars. A protection plan can relieve you from the stresses of costly mechanical failures.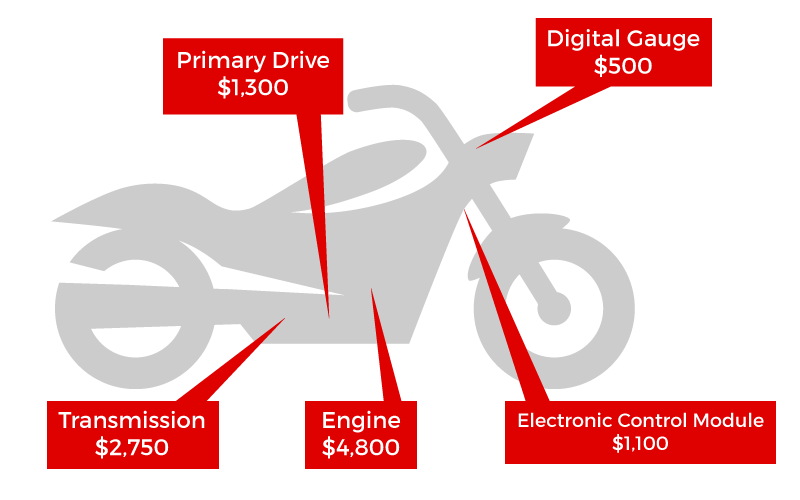 Provide peace of mind knowing that you are protected against the cost of mechanical breakdowns and includes additional valuable benefits.
Pick-Up and Delivery
You receive reimbursement for up to $100 per occurrence for pick-up and delivery charges when a mechanical breakdown of a covered part disables your vehicle.
24-Hour Roadside Assistance
Sign-and-drive coverage for up to $150 per occurrence for the following:
Towing
Flat Tire Assistance
Fluid Delivery (excluding the cost of fluid)
Jump-Start
Meals and Lodging Coverage
Ask about our warranty
Meals and Lodging Coverage
You receive reimbursement for up to $100 per day for up to 3 days for meals and lodging when your vehicle is undergoing a covered repair for a mechanical breakdown occurring more than 100 miles from your home address and the repair facility keeps the vehicle overnight.
Ask about our warranty